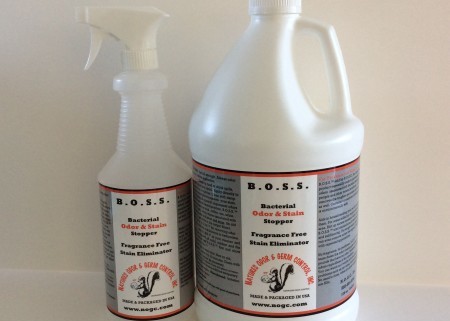 Fragrance-Free Stain Eliminator Bacterial Odor & Stain Stopper
For Pet Odors and Stains in Carpets and Furniture
B.O.S.S. ™ is the first and only odorless, non-toxic, non-flammable and biodegradable spray that permanently removes stains and odors. Simply apply B.O.S.S. ™ directly to odor or stain source. Leave 5 to 10 minutes.
Display 39 Products per page